When:
March 17, 2020 @ 6:00 pm – 7:00 pm
2020-03-17T18:00:00-05:00
2020-03-17T19:00:00-05:00
In 2020 we will host a book club to discuss  Mycelium Running  by Paul Stamets.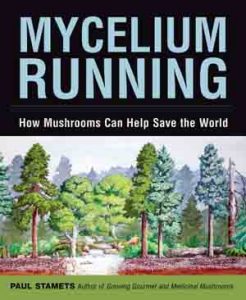 General plan:
March 17 – Book discussion of part 1 – The mycelial mind

July – Discussion of part 2 – Mycorestoration

October – Discussion of part 3 – Growing mycelia and mushrooms
This book can be purchased at A Room of One's Own located on State Street, or your favorite place to find books!
Grab your book and read Part 1 before we meet at 6:00 on March 17 at Festival Foods. We're excited for discussions soon!